"Happiness only real when shared"
Scrawled across a page in a worn-out copy of Boris Pasternak's Dr.Zhivago, Chris McCandless supposedly wrote the words "Happiness only real when shared". It was in response to Pasternak's sentiment that an unshared happiness is not happiness at all, something that McCandless didn't initially believe himself.
Chris McCandless was an American hiker and working traveler, who was the focus of the 1996 book and 2007 movie Into The Wild, and it was through the latter that I came across him just 10 years ago. The story follows Chris as he graduates college and decides to leave everything behind, travelling across North America in order to live among the wilderness, totally self dependent, in the mountains of Alaska. He gives away his savings to charity, leaves his possessions behind and cuts all connection with his family. Throughout his 2 year journey he stops at several points, meeting various different people along his way, but ultimately departing and carrying on alone. Many of those that he worked and met tried to convince him to stay, but Chris never accepted. He believed that he could only discover true happiness alone in the wild.
His story however doesn't have a happy ending, as after just 4 months in Alaska, Chris died due to starvation and poisoning. It is believed that his perception of happiness – and what it meant to him – however did change. 'Dr. Zhivago' was found directly next to his body, and the police determined that it was the last book that he ever read. "Happiness only real when shared" was one of his last statements to the world.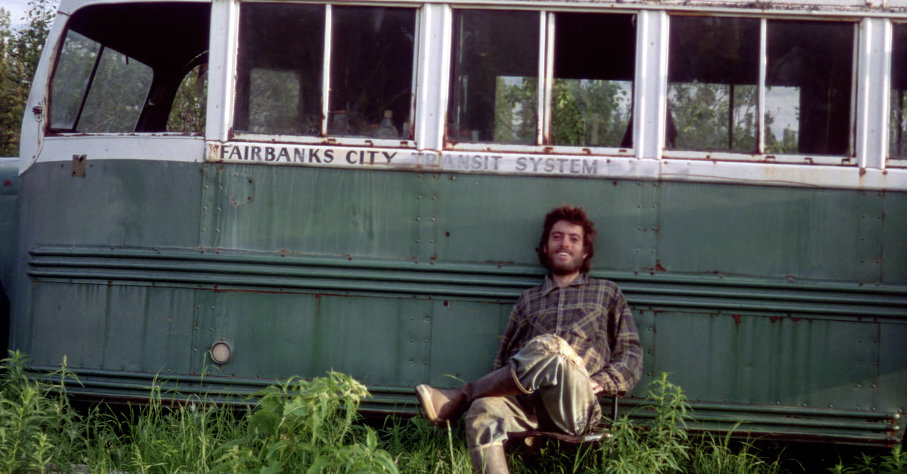 Unfortunately we'll never really know what he fully meant, and whether or not he found the happiness he was looking for by being alone. But it's something that's stuck with me ever since I heard those words. For most of my life I've always tried to be completely independent. I never asked for help, distanced myself from close relationships and always saw myself as alone. Friendships, love, work. I found it hard to trust anything or anyone, and always envisaged the rest of my life alone. Me against the world. I was happy with that. I know it sounds naive and selfish, but it's just how it was.
However by listening to others, to willfully trying to create new and better relationships and ultimately sharing experiences outside of just myself, I've come to learn the great value of connections and sharing. Spending time with others can bring unintentional happiness that I never could have imagined. Happiness is contagious –
whether you receive it from others or send it out to the world. Today I booked flights with my girlfriend to visit her family back at home in Brazil. I got to share that experience with her earlier this year and I'll get to do it again next year. In the past I would never have committed to future plans with other people. I would have done it alone or simply not at all. By letting go of this fear I've managed to connect and experience happiness I never thought possible.
And it's not only the positive, enjoyable experiences that are important to share. I've learned how to share my emotions and ask for help, and it's contributed hugely to improving my mental health. We all know the classic idiom 'a problem shared is a problem halved', but it really is true. It's amazing how much just sharing with someone else can help both you and them. You never know,
they could be feeling exactly the same way. Reaching out is all that's needed.
I do believe there's value to doing things alone and being comfortable with yourself, but by shutting the world out and severing connections completely you can truly lose a great deal. I don't think that Chris meant that only happiness that is shared is real, and that you can't achieve any sort of happiness alone, but by sharing this happiness; the experiences, joy, love, you can really reach how I believe we're supposed to live our lives in this world: connected.