"Change is inevitable. Growth is optional."
I'm always really inspired by the people that I work alongside here in The Tara Building. It's a community of seriously talented creatives and entrepreneurs that run amazing businesses, and everyone is always willing to help and encourage others in their own endeavours too. One of those inspiring individuals is my next interview guest and is a bit of a mentor to me (or at least that's what I tell myself since I hassle him daily with questions!).

Scott McInnes is founder and director of Inspiring Change. Working on the principles of Internal Communications, Employee Engagement and Storytelling, they help organisations to drive great customer outcomes by inspiring their people to change.

Let's jump straight into the interview!


~

Hey Scott! Thanks for agreeing to sit down with me. Please introduce yourself to my lovely readers!

I'm Scott McInnes, I've been in Ireland for 18 years (though according to someone earlier this week 'I'll always be a blow-in' 😊). I've worked in Communications for 20+ years, most recently in AIB. In 2017 I founded Inspiring Change, Ireland's only consultancy focused on helping businesses to be more authentic, clear and engaging in how they communicate with their staff, particularly during change.
What motivated you to start the business?

There's a lot of change going on in companies and, in my last role I saw how, if you bring people on the journey, the change is far more likely to succeed. No one else in Ireland is doing this right now so I saw an opportunity. Oh, and I love working with people to make their workplaces better places to work.
Improving workplaces is a growing trend lately, however, it seems like a lot of companies are slow to adapt. What were your biggest 'road barriers' when it came to setting up your business and getting in front your first few clients?
Understanding is probably the biggest one. The role that really good internal comms and engagement can play in smoothing the road to change is massively misunderstood. The fact that, in many organisations, internal communications is given to 'whoever has a bit of time' with no real thought to what's needed to create a really compelling, people focused comms strategy is testament to that!
And what do you think is the biggest barrier to change within organisations?

In a word – LEADERS. Your team leader is the person that knows your team the best and to whom the members of your team turn on a daily basis. If they aren't skilled communicators, they won't be able to interpret and deliver key messages in a way that resonates both emotionally and rationally.
Well, if you were to suggest one thing that would help a business improve their communication efforts, what would it be?

Simple – ask people what they want from the business. Who do they want to hear from? Talking about what and through what channel. And then do it. And if you can't do it, tell them why.
Seems pretty straightforward! But what about you, what's the biggest challenge that Inspiring Change has faced (or still faces)?
Although I believe (and the research shows) that good, engaging and emotional communications is critical to business success, it's still seen as a bit of an afterthought by businesses, even the big ones! So continuing to educate in order to build a market is a key challenge now and will be into the future.
Challenges aside, what's been your favourite project to date?
I did some work last year with all the Branch Managers from Danske Bank in Northern Ireland. Like all retail banks, they're going through massive change and their leaders needed support to bring their teams on that journey. It was about helping them see not only their role as people leaders but also to understand how change might affect them personally.
"Satisfaction is not linked to wealth or success or anything specific for me – it kind of comes over me as and when it chooses to."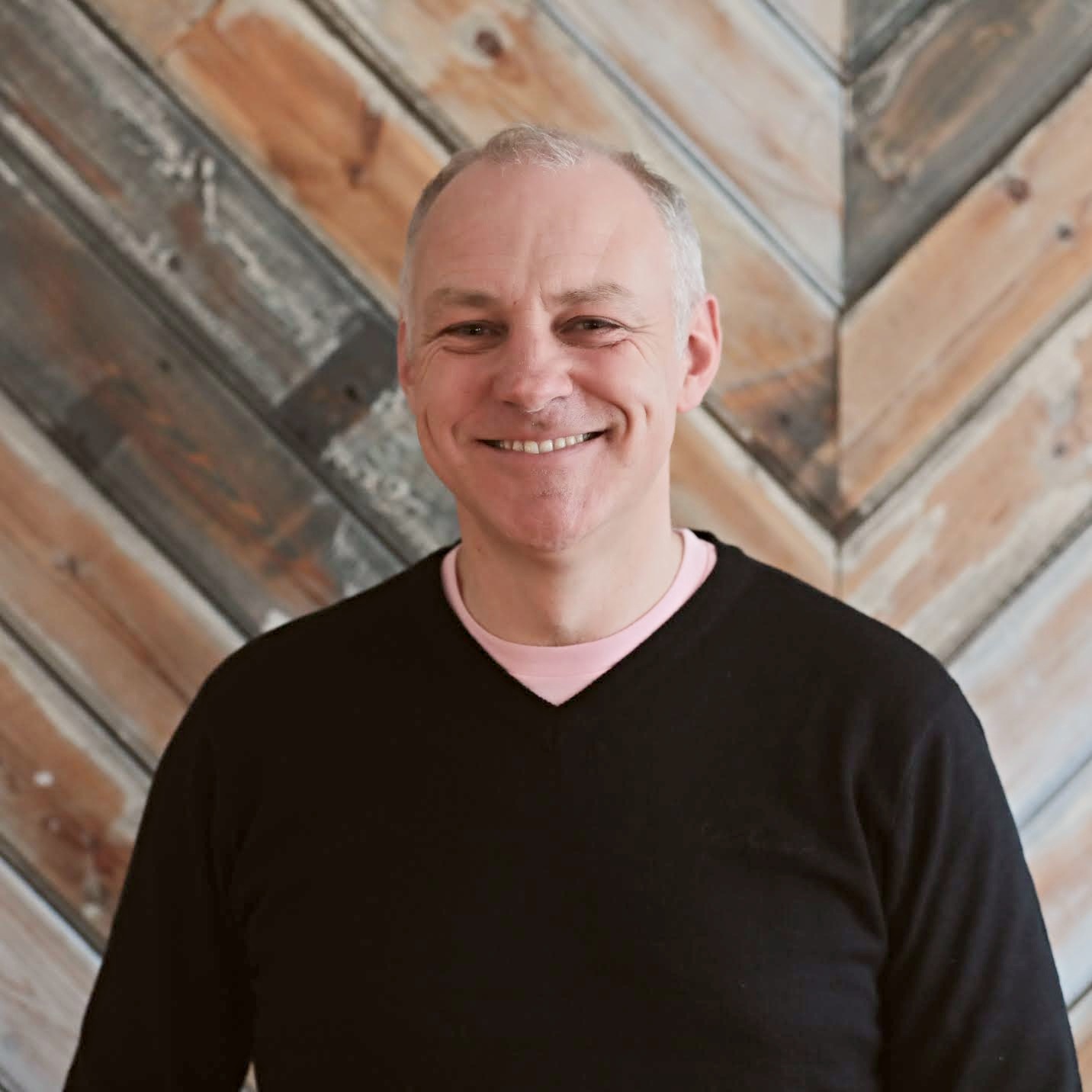 It's time to dig a little deeper into the world of Scott and what makes him tick. Let's start with an easy one: what's your favourite movie?
Shawshank Redemption.
Excellent choice! And your favourite quote?
"Hell on earth would be to meet the person you could have been."
Do you have a role model, and if so, who is it and why?
My Uncle Jim – he was my father figure growing up and was an astute businessman. He's the one I look to for advice.
When have you been most satisfied in your life?
Satisfaction comes and goes all the time – there seems to be no real pattern – could be on a walk to work, on news of winning a big project (or not winning one!), when you let someone in traffic or help someone onto a train. It's not linked to wealth or success or anything specific for me – it kind of comes over me as and when it chooses to.
That's a really nice way to look at it. And in a similar vein, what does success mean to you?
Being content and happy.
Love it. Now, time for some brutal honesty. What are you not particularly good at?
Maths and anything to do with maths – the first thing I did when I started Inspiring Change was to get an accountant.
Ok, noted, I won't ask you any questions in the future about money! What about failure, have you failed in the past? And what did you learn from it?
Loads – and you learn not to give up – just keep going until you get it right.
And if there was a rule or saying to encourage you through failure, what would it be?
"What's for you won't pass you" – a favourite saying of my Granny.
Final questions. Tell me something that most people might not know about you.
I was rescued from a Thai Island by the HTMS Sukhothai, a Thai Royal Navy Destroyer (oh, and I've run out of air twice scuba diving – once at 30m and the other at 18m – it was a bit hairy!)
Scott taking a group selfie last week at The Tara Building.
A huge thanks to Scott for taking the time to chat with me. If you'd like to find out more about Scott and follow his journey, I'd recommend reading his blog and listening to his podcast. Some excellent insights and interviews await you!
Oh, and thank you for reading!