Stephen Wiltshire is a fascinating guy.
Nicknamed 'The Living/Human Camera', his story is a pretty inspiring one. I only discovered him this morning after a friend shared a photo of him as a young man drawing an amazing depiction of the London skyline. Stephen is a British artist who's known for his ability to draw panoramic cityscapes from memory, even after just one viewing. He's also autistic.
For most of his early childhood he was mute and was only able to express himself through drawings and illustrations. Art was such a prominent part of his life that even when he did learn to speak, the first word he said was "paper'. Thankfully a teacher at his school showed great interest in him, and with his help and encouragement, Stephen's work started to gain recognition across national media and the esteemed art world. It was clear that Stephen was destined for a lifelong career in art. At the age of 7 he sold his first piece, and at 8 he received his first commission from late British Prime Minister Edward Heath to create a sketch of Salisbury Cathedral. The most impressive story to me was that when he was just 11 years old he drew a perfect aerial view of London after only one helicopter ride over the city. Even the number of windows in the major buildings were correct. Stephen Wiltshire is truly gifted.

I've a personal connection with autism and those with learning difficulties, and I'm always fascinated by the minds and talents that individuals on the autism spectrum have. Stephen is considered a savant, and is one of only 100 people in the world recognised as having extraordinary talent that emerges from autism. However his sister Annette believes that his autism shouldn't define him and that he is an artist first and foremost. "Stephen has no understanding of autism. However he does understand that he is an artist, an artist in his own right and [should] not be labelled with this title. It's important to concentrate on his talent and how he has overcome his hurdles."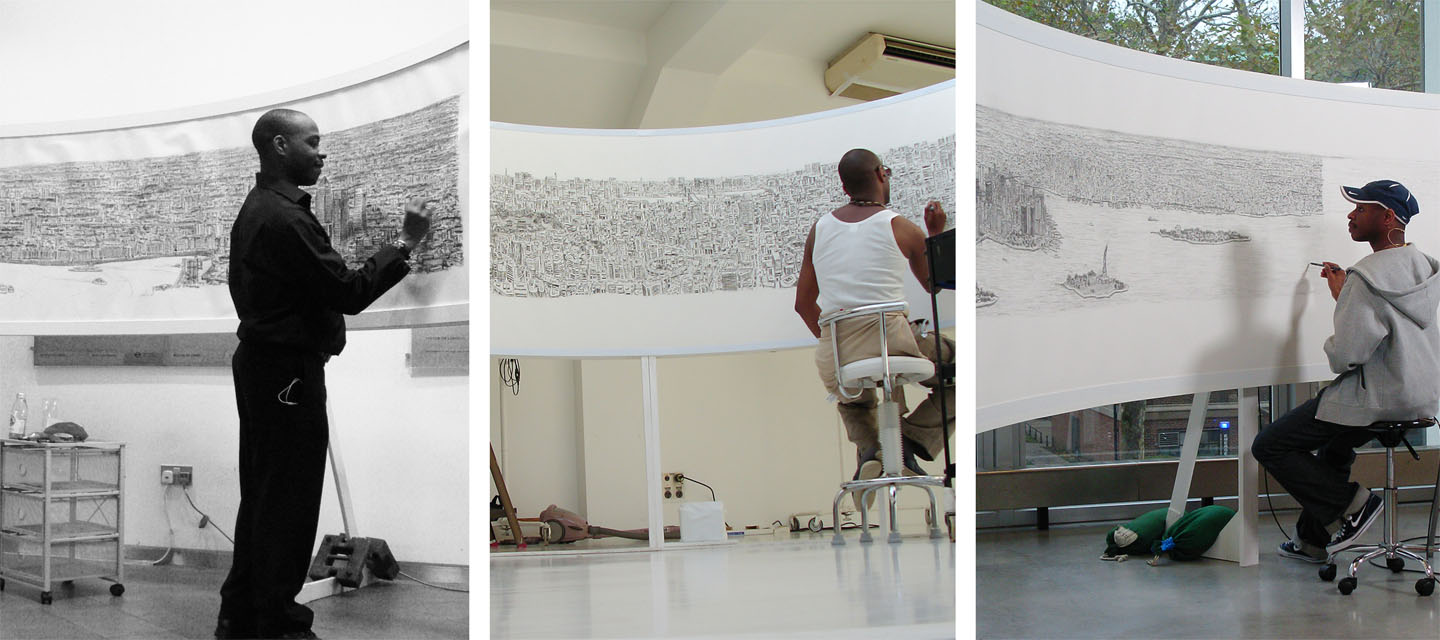 Stephen is a seriously motivating person to witness. He was made a Member of the Order of the British Empire (MBE) for services to art, honoured as a Fellow of the Society of Architectural Illustration and runs his own permanent gallery in London. Most importantly though he's living proof that no matter what obstacles life may throw at you, your underlying talent and love for what you do is really what matters most. Sometimes it's hard to see how well you're actually doing in life when things don't necessarily go the way you had planned. Life can be tough, and obstacles can suddenly emerge from nowhere that put you right off track. But the most important thing to do when this happens is to realise that you can overcome these obstacles no matter how hard they might seem. Believing in yourself, accepting help from others and simply just trying will get you one step closer to achieving and doing what you want.
There are lots of videos and documentaries out there about Stephen and his art, but here's one below that I found to be particularly good. Enjoy.